All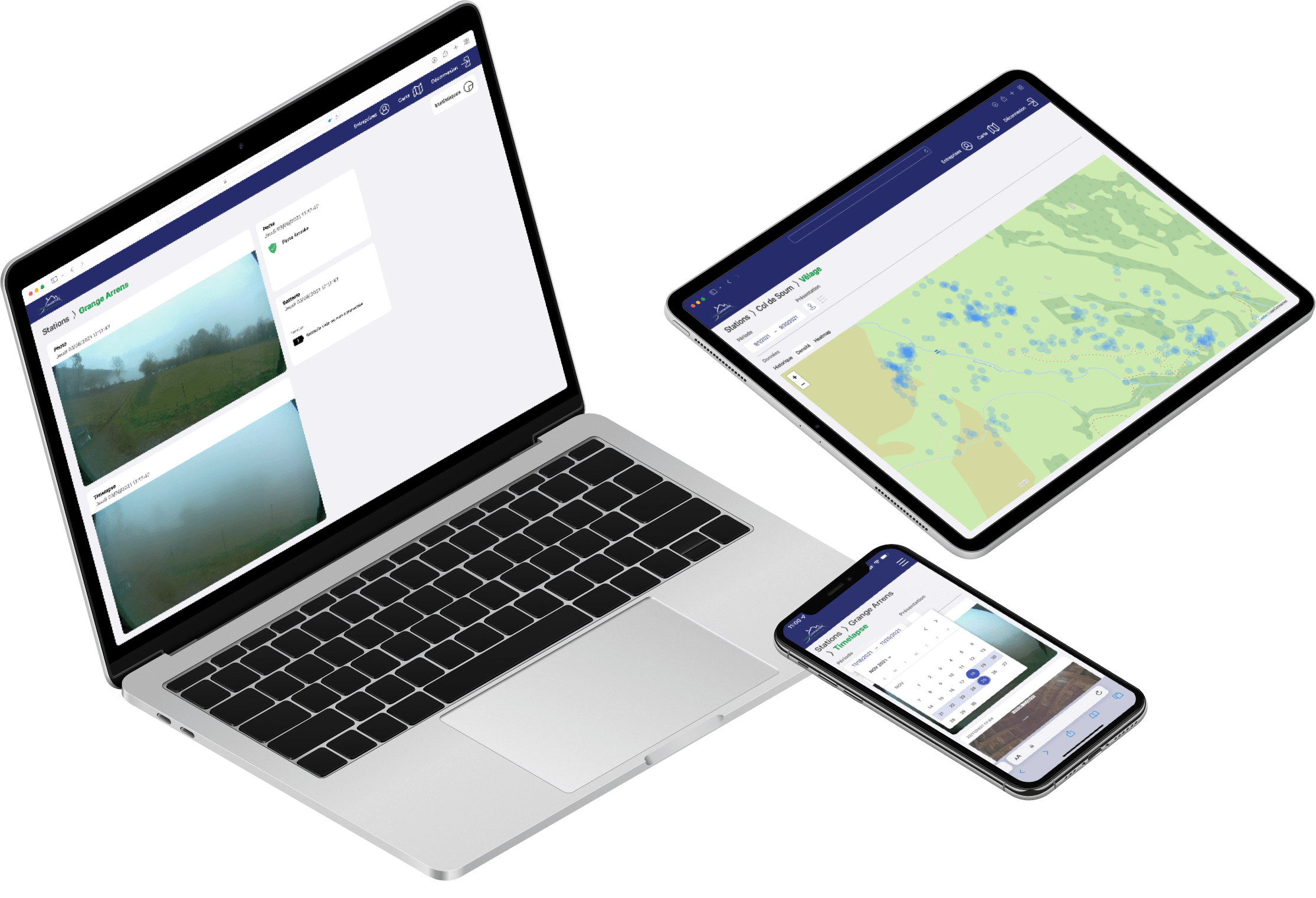 LeanConnected with you, everywhere.
Path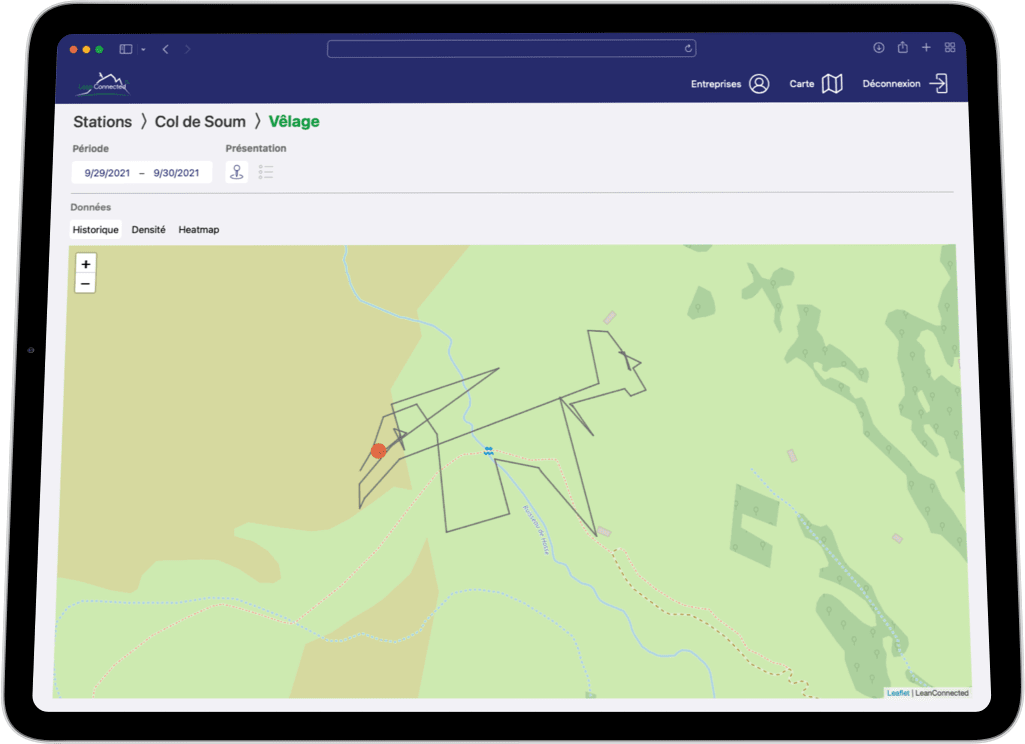 Replay the movements of your animals.
Usage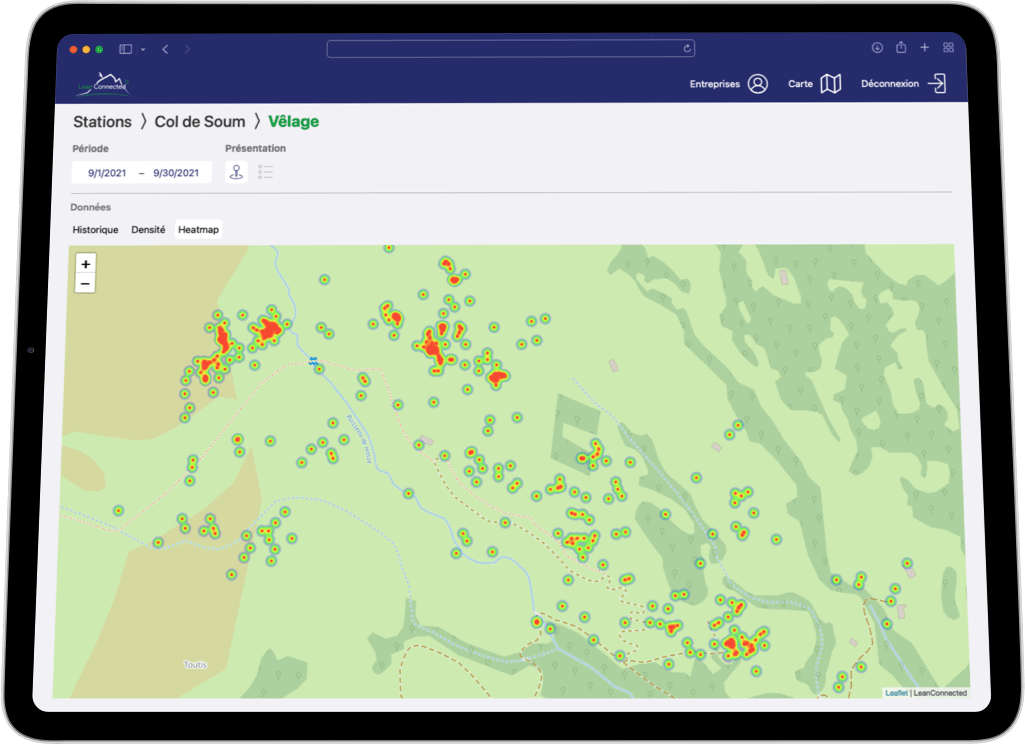 Optimize the use of your summer pastures.
Positions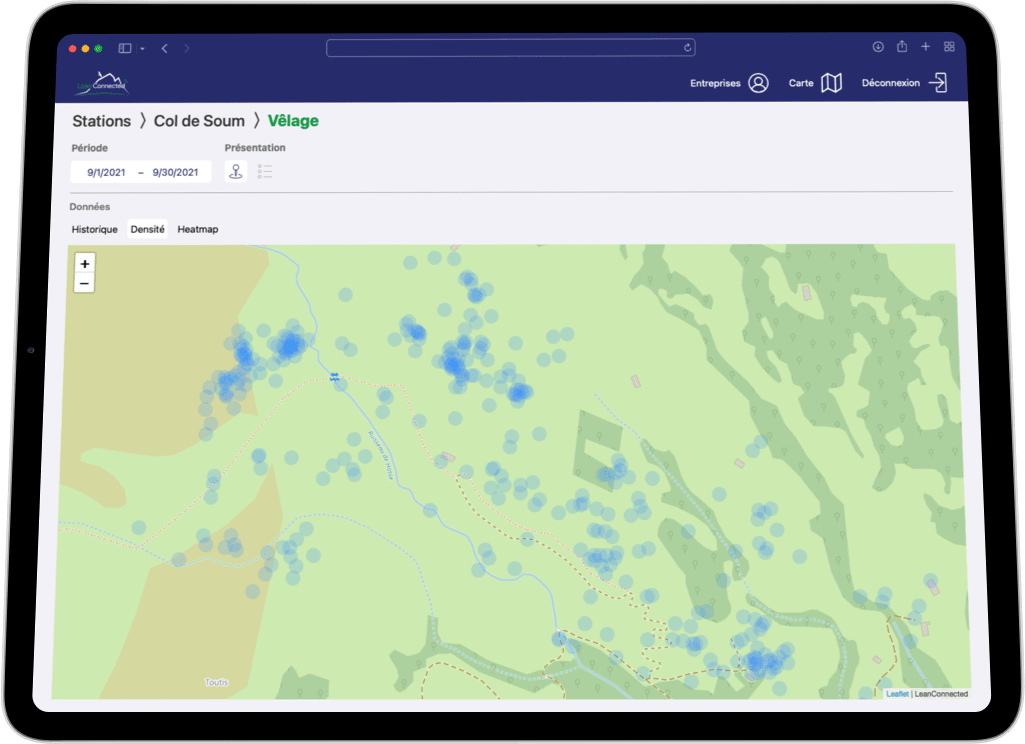 Follow all of your herds.
A new perspective on your farm.
The visualization platform allows you to control and consult all of our solutions remotely. You will have a perspective on your exploitation thanks to advanced statistics.
Get an overview of all your exploitation from a personalized dashboard.
Thanks to the collected data, understand how your animals evolve on grazing areas: positions, movements, activity.
Consult all the images and videos in a few clicks.