LeanConnected at the IoT World Congress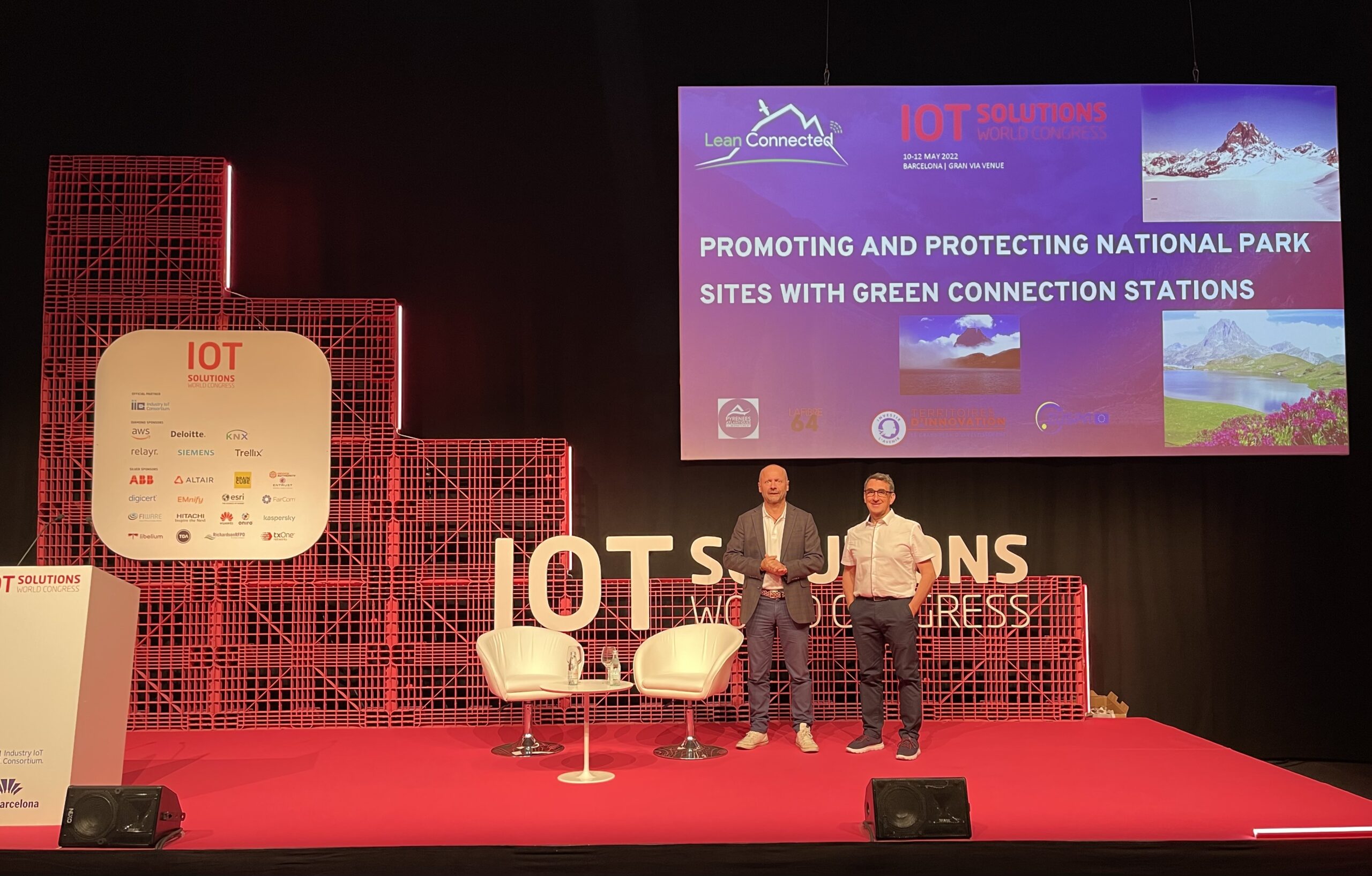 LeanConnected was present at the official reopening of the IoT World Congress in Barcelona. For the occasion, we intervened in partnership with La Fibre 64 to present a still little known theme.
Promoting and protecting national parks with green connection stations
Patrice Duboé and Emmanuel Diancart have highlighted our autonomous connection stations by evoking the many future prospects. It is within the framework of this partnership that this summer, we will equip a new site in the heart of the Pyrenees National Park.
LeanConnected team